Humans of Chestnut: Scott Berg
Humans of Chestnut: Scott Berg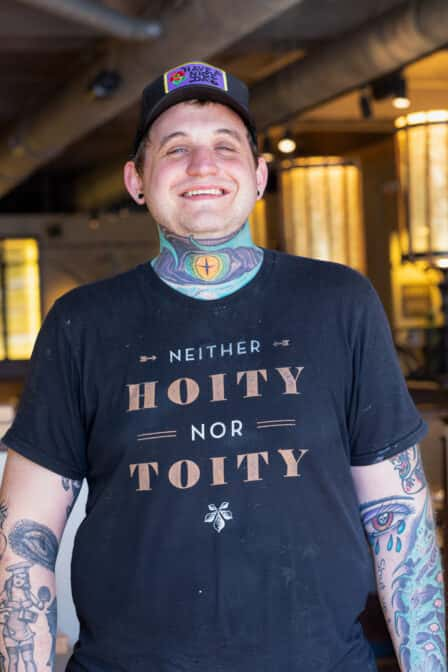 We are excited to introduce you to Lead Line Cook, Scott Berg. Scott is not only a talented chef, but an artist as well. Check out some of Scott's work below or visit his Instagram account here @fresh_paint123.
How long have you worked for Chestnut & what's your role?
I've worked for Chestnut as a line cook for about 8 months now. I have recently become one of the Brunch Chefs for our new Brunch Service every weekend.
What is your favorite dish you've had at Chestnut?
My favorite dish I've had at Chestnut is the Beef Stroganoff.
What got you started as a chef?
I knew I wanted to become a chef since the 5th grade after learning how to make my moms spaghetti sauce.
What is your biggest passion outside of work?
My biggest passion outside of working in the kitchen is painting. I have close to 200 paintings now. Check out my Instagram page to see my work @fresh_paint123.
Where in town would you recommend folks visit?
I live just north of Asheville in Weaverville, so I would have to say the Yellow Mug for breakfast and The Twisted Laurel for lunch or dinner are good spots.
If you could travel anywhere in the world for a food experience, where would you go and what would you want to try?
If I could travel anywhere it would be Tokyo, Japan and I would fill up on all the ramen and sushi possible!