Christmas Food at the Scully house
Christmas Food at the Scully house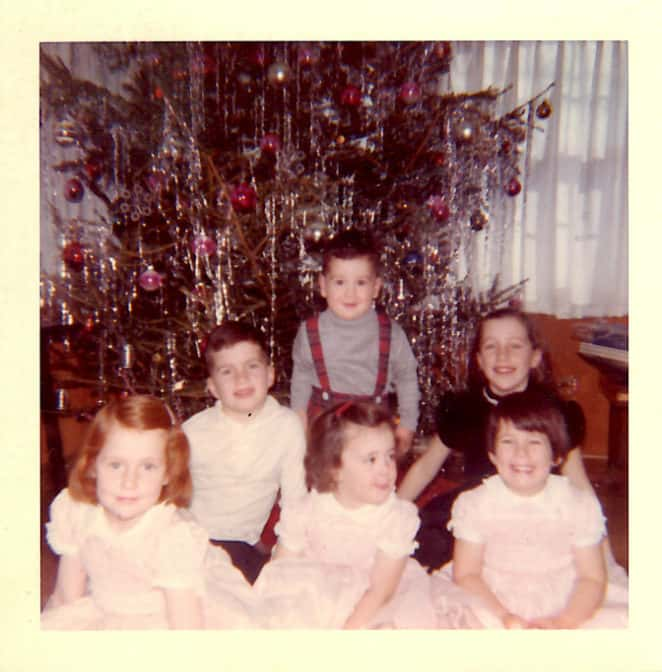 I am often asked, "Why do you suppose you turned out to be a Chef? And while there are many reasons, good and otherwise for my career of choice, the single most compelling reason is the food scene at my parent's house. Sounds a little grandiose? Sure, people always say there is a "food scene" in Asheville and they're right. The fact is also true that there was a bonafide food scene going on at the Scully house right smack in the middle of 1960's New Jersey.
It helped that my parents were what we refer to as "lace curtain Irish" which describes the upwardly mobile trend that existed in my father's house. These were people that two generations before, were cutting stone for a living; which required zero education. By the time my parents came along, they were expected to go to college, and they both did. My Dad lived hard and well, his WWII generation practiced such time-honored traditions as the three Martini lunch. They hung out at Sardi's, Toots Shor's and on special occasions, Luchow's. My Mom on the other hand, came from an interesting mix of Old New York (in her mother) and an Irish immigrant father. They were artsy folks and mom was no exception. She went to the College of New Rochelle and studied art at The Art Students League in Manhattan.
So, when they got married and started to produce way too many children (another time honored Irish Catholic tradition; we ended up with nine kids), there had to be food good enough for my father. There also had to be structure around everything that went on, lest chaos reign supreme. Thus, we had formal dinner every night, unless dad was out of town. We had Sunday breakfast, which morphed into Sunday Brunch at some point. Yes, my mother would produce a full sit-down brunch on a regular basis. Handmade, excellent food, right down to the yeast raised coffee cake.
And the food at the Holidays? In retrospect, it was almost unbelievable. For the Christmas Carolers, we would have a spread that took up the entire dining room table! Some of the things mom would do: a Fruitcake (very boozy), Swiss Chocolate Balls that she rolled in nuts and toothpicked to a spray painted Styrofoam ball-it was the Sixties after all! She had my many (5) sisters assist in the copious production of assorted handmade Christmas cookies. She would make Homemade Tia Maria and of course (from scratch) Hot Chocolate.. The only thing she didn't make was the Egg Nog which was delivered by the milkman
As for Christmas day, we would have the extended family over. Some of the "usual suspect" Hors d'Oeuvres were:
Chicken Liver PateTuna stuffed Cherry tomatoesHorseradish/Onion Dip or rolled in CarpaccioAsparagus Canapes in white bread with Blue CheeseMarinated MushroomsPickled Shrimp (Mama Leone's recipe)Cheddar FlanDeviled HamTomato Aspic
So, you can see why food has always been central to my life. It, of course, is basic to everyone. The difference is that in my mothers house, it was never about convenience. It was an expression of love, a statement of authenticity and a joy to behold.
written by Chef Joe Scully